Online safety
At school, we teach children how to stay safe online. We think about:
Online behaviour - Understanding what constitutes cyber-bullying and sexting, how to behave safely and with respect for others.
Protecting your online reputation - Understanding both the risks and rewards of sharing personal information online (your digital footprint) .
How to use social networking safely.
Understanding the reliability and validity of online information.
Data security - Keeping your personal information safe and being aware of viruses and hacking.
Knowing what to do if anything bad happens - (e.g. you are a victim of cyber-bullying) or you upload something by mistake.
At school, children use the SMART method of keeping themselves safe online. This is part of our Computing curriculum, however, children are reminded of this whenever the go online for any purpose.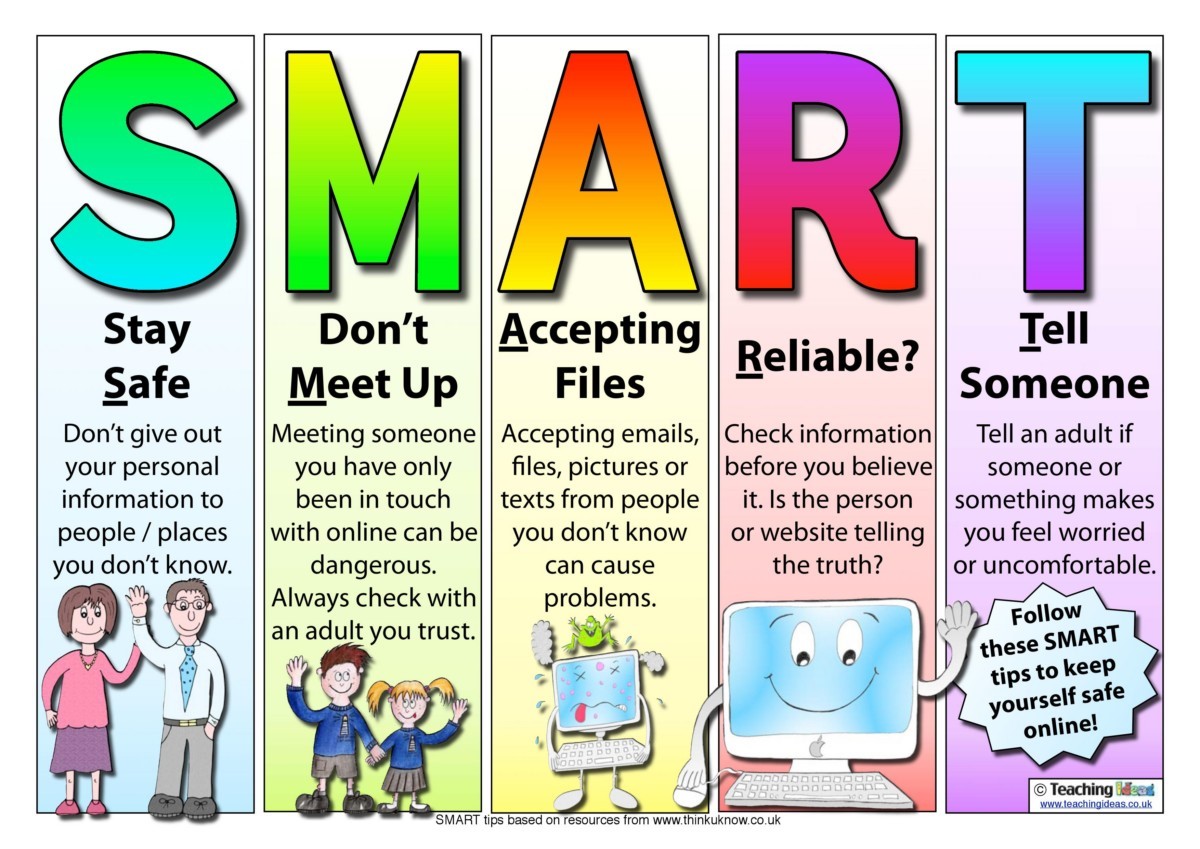 Follow this link for excellent advice about how to ensure your children are safe when they access the internet at home. This includes when they are using their laptops / PCs, iPads / tablets, smart phones and even XBox or Play Station.